Streamers Country Ceramics
- Streamers Country Ceramics -
"Ready-to-Paint"
"We'll Show You How!.. You'll LOVE the results"

Basics Instructions using No-Fire color
Little Bear using acrylic paint
Painting ceramic bisque is easy
-using acrylic paint- requires no additional firing
of the ceramic piece.
You will need a piece of bisque n the following:
Acrylic paint:
sold in 2 or 8 ounce bottles.
These are rather inexpensive and can be bought at ceramic shops,
craft stores,or at Streamers in our Color Section


Paint brushes:
sizes depending of the piece you are painting.
Don't buy the cheapest brushes you can find
You will probably need a larger brush for larger areas
down to a brush with a few hairs for fine detail work.


For a more realistic look,
you will want to buy an antique.
This can be either water or oil base.
Oil based is easier to work with, but may be harder to find. Check out our Kimple Line -- "oil based translucent"
We also have Water based antiques.


If you choose oil based, some can be cleaned using water n some
you will need to buy a can of odorless mineral spirits
(can be bought at a hardware store).
You will also need clean rags to wipe off excess antique.
Make sure you dispose of the rags properly.
Minerals spirits are very flammable!
You will also want to a work in an area with plenty of ventilation.
Note instructions on the bottle!
You may also want to wear rubber gloves for the antique step.


Spray on or brush on sealer.
This will seal your piece once all painting is complete.
We like Duncan Sprays


Clean-Up
Newspapers to protect your work area, water for clean up, and a
paint shirt to protect your clothes!

Apply the second coat in the same direction as the first.

Below is a step by step example of how to paint a Ceramic Bisque Little Bear.
1) Choose the piece you would like to paint. We have a Large variety of pieces,

2) Here is how a bear will look when it arrives to you:



3) The first step will be to paint the bear in a light-medium brown.
Paint the bottom of the bear first, working your way up and around the piece.
When you reach the head, the piece will probably be dry enough for you to hold it by
the bottom to paint the head. Set the piece down and allow to dry for a few more minutes.
Look the piece over and go over any thin or white spots.

Here is how the bear will look so far:



4) The next step is to paint the pads a light-medium pink.

Here is how the bear will look so far:



5) The next step is to antique the piece, we are using an oil based translucent.
Note, we are doing this before the letter is painted because we want the letter to look 'clean'.
Follow the instructions - precautions on the bottle.
In general, paint the entire piece with the antique.
Once done, with a cloth, dampen with mineral spirits.
Wipe off the desired amount of antique. Moisten the rag as needed.
You might want to use one rag to get off most of the antique and another to finish.

Using an water based translucent. Using a cloth or quality paper towel, wipe or pat back the applied color to desired intensity.
If a less intense color is desired, use water or Antique Media to pat back color.
Using water to wipe back will pull more color off of the piece then the use of Antique Media will.
Antique Media will blend the color more subtilely.

Here is how the bear will look so far:



6) The next step is to paint the letter the desired color.
Depending on the color, two to three coats may be necessary.
On this step, also paint the eyes and nose black.
Also, we outlined the letter with a darker red.
Note we added a white dot-highlight in the eyes.

Here is how the bear will look so far:



7) In the final step, we did a little dry brushing with light tan
paint on the bear's face around the seams.
When dry, we sprayed the piece with a matt sealer.
Please note the directions on the can!

Here is how the piece looks completed.


---
---
Select a Free Projects, Tips & Ideas or use the Arrows:


"Psychiatrists say one in four people are crazy.
Check three friends, if they're OK, you're it! "



Use these Links to

Jump around .....



Need Help ?

Information Email Here...
SCC-Support@streamers.com

---
call (860) 822-9151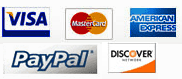 ---
All pages © Streamers Country Ceramics 1997 thru 2015. All rights reserved.