Streamers Country Ceramics
- Streamers Country Ceramics -
"Ready-to-Paint"
"We'll Show You How!.. You'll LOVE the results"

Basics Instructions using No-Fire color
Selection
Ceramics: From the Greek word 'keramos' meaning 'pottery', 'potter's clay' or 'a potter'. The term applies to all fired clay objects (or the process) be they useful such as tiles, bathtubs, dish ware, electrical insulators or ornamental vases, figurines, abstract sculpture, etc. One of the most outstanding properties of ceramic products is their exceptional durability. The majority are resistant to nearly all acids, alkalies and organic solvents. Ceramic materials are not affected by oxygen which rusts metals or dries paper, for instance. They resist abrasion and withstand high temperatures. These qualities explain why archaeologists find treasures several thousands of years old.
---
Basecoating

You must apply the basecoats as smoothly as possible.

Put very little on your brush and be sure to work it down into all the creases.

If you apply too much at a time and it dries in thick ridges, when you drybrush it later, the ridges will show up and spoil the looks of the finished piece.

Paint the basecoats on with the flow of the pieces, such as with the lines of fur, not across them.

Always brush on two coats of the base color.

If you apply only one coat and it is thin in some areas, these areas will absorb more antiquing and will be darker, making it blotchy instead of even.

Apply the second coat in the same direction as the first.

You can also use an airbrush to apply your basecoats.
Thin opaque stain with 60% water to 40% stain.
---
Antiquing

Please read the label on each jar of color: Use products of the same company, opaque stains, antiques etc. they are tested an formulated to be compatible to one another.
Using a creamy liquid type:
Your piece should have a Base coat using an opaque stain.

Use a soft brush, apply antiquing to a small area at a time, and wipe off the excess with a soft lint free material (an old T-shirt is excellent).
Do not let too much antiquing build up in the crevices.
Wash brushes with soap and water.
Reserve these brushes to be used only with this type of antiquing,
as you can contaminate other projects.
Using an Opaque stain to Antique
Your piece should have a Base coat using an opaque stain,
such as soft terra or warm beige.
Have a couple of sponges ready to use.
Dampen sponge and squeeze dry so they are just slightly damp.
Brush on white opaque stain thinning the paint slightly with water on brush as you are working.
Brush in direction of piece on an area that you can handle.
The opaque stain dries considerably faster than the translucents.
Wipe off with the dampened sponge before drying. Use a dampened paper towel to further wipe off.
If the white stain is too heavy in the facial areas, brush out further and wipe off.
Most people make the mistake of wiping off to much or too clean.
Experiment with this technique because it has excellent results and is and easy to do.
Using an Oil base Translucents to Antique
Brushes will need to be cleaned with a brush cleaner: Read Labels!
Your piece should have a Base coat using an opaque stain,

Apply with a worn acrylic stain brush and brush on by spreading the antique as far as a brush load will go.
It will be slow drying so quite a large area can be covered before it is wiped off.
Wipe off preferably with a soft cloth.
If this is not available, use a paper towel.
To further soften the antiquing, take a clean bristled brush and brush out of detail and wipe off the excess. This is a good idea to use on facial areas.
Antiquing colors can also be mixed together to achieve different colors, such as: Raspberry mixed with blue will make a nice purple shade.
Always mix colors on a palette.
Reserve these brushes to be used only with this type of antiquing,
as you can contaminate other projects.
---
Dry Brushing

Dry brushing is done with opaque stains using a white bristled, round brush in size 8 or 10 for large areas and size 4 to 6 for smaller areas.
DO NOT wet the brush in water before putting it into the color,
only when your project is finished, to wash it clean!!
Shake the jar of color well, then, tip the brush into the opaque color.
Now, scrub most of the color out of the brush onto a paper towel, paper grocery bag or whatever will remove the excess stain,
moving along the towel so as not to remain in the same area.
The brush should have just a tinting of color. Now you are ready to drybrush.
Lightly brush across the detail of the piece, not with it.
Slowly build up the color by going over it until the color is fairly even or the desired shade is achieved.
When highlighting over a color with a different shade, lighter or darker, you still want some of the original color to show.
When highlighting with more than one color, use less of each succeeding color so that all of the colors still show.
You want to color the highlights, not the antiquing in the detail.
Do not allow the color to get in the crevices.
Use repeated coats of dry brushing to achieve the depth of color you desire, allowing drying time between coats.
Dry brush smooth areas with more color left on your brush.
If you must clean the color out of a brush, dry it before using it again, real dry!
If you are using more than one color in a dry brush technique,
always apply the colors on top of one another.
Apply the darkest color first and finish with the lightest color on top.
When finished: Wash your dry brushes with soap and water and wait until they have dried before using them again.
---
Special Products


Metallic Gold or Silver, Pearls. Snow, Gloss Sealers
To achieve a look of Gold or Silver Leaf
Pour paint (gold or silver) on a tile and crunch up a piece of plastic.
Pat plastic in paint and blot on paper towel.
Press on piece that is base coated in either terra cotta or darkened black forest green.
Patina Look
Base coat your piece with metallics.
Then antique with a dark translucent or an opaque stain, such as dark mint green.
Pearl Finish
Use over any opaque color.
Will give that color a pearled look.
Works best when applied smoothly and thinly.
Snow
Snow is a texture stain.
It can be applied with a palette knife for heavy build-up or it can be applied with a sponge.
You can put it in a squeeze container and squeeze it on for special effects.
Snow can be tinted with opaque stain colors.
Always use a deeper color than desired because the snow will dilute the intensity.
You can use it as grout in cobblestone bases and on roof tops.
To achieve this, just brush on and wipe off using a damp sponge.
Gloss Sealer
Gloss sealer is just as it says; a high gloss finish.
Use over eyes and lips, animal nose or to accent a particular article (plastic raincoat) or section of a piece.
Clean brush with water.
---
Stippling & Sponging color


Many interesting effects can be achieved,
usually plain items or items needing several changes of color.
To Sponge on color
Pour 3 to 4 colors on separate sections of a palette.
Pick up these colors with a round synthetic sponge, overlapping the color on the sponge.
Sponge directly onto bisque or base coated bisque.
Move the sponge so you do not get a pattern from the sponge.
If the color is not what you had in mind, you can always sponge on color again after it's dry
If you want a lace look, use sea wool sponge -
base coat solid then use a contrasting color to sponge over.
Stippling on color
Use a #8 round or #5 for small areas.
Load brush with one or two colors and pat off excess paint.
Ponce tip of brush on desired area in repeated strokes.
Gradually add more color, stippling one color into the next to achieve blended shading.
---
Floating color

Don't be afraid to try this. It is easy after some practice.
Pour the opaque stain color on a tile.
Usually float with black or a mix of a darkened color.
Use a brush of an appropriate size, Usually a #6 square shader.
Dip brush in water, then blot on paper towel until the shine leaves the brush.
Lay brush flat on palette and pick up a small amount on corner of brush.
Brush back and forth a few times on a palette.
This spreads the paint through part of the brush.
Lay brush next to the area to be floated and draw brush toward you.
Repeat brush loads as necessary.
Use as a Shading device
Floating color is used as a shading device or to emphasize a particular area.
Many flowers or painted bows can be made by double loading a square or round brush and stroking the color out in the particular shape desired.
Opaque stain can be thinned with water and used in a similar manner as a water color.
After piece is finished (antiqued and dry brushed) in small areas such as - trim on apron, or stripes in mittens, paint thinned color on by loading square shader or round sables in color and brushing out.
The opaque color is now transparent and lets color under it come through.
---
mixing color

You can stretch your opaque stains into an unlimited array of different colors.
When following a technique sheet, don't be afraid that your color isn't exactly the same because it's ok.
Use your own sense of color to do what you like best.
The ratios are just guidelines of amounts, such as 2:1 or 1 to 1.
The easiest way is to just pour paint on a tile and mix together.
If you are using a large amount of color, mix in a paper cup or clean out a used stain jar and use that.
1-1-1 or 1 to 1 ratio means equal amounts.
2 to 1 ratio means the first color mentioned is twice the amount of the second color.
---
Plaids

Pencil in the plaid design on the area where the plaid will be painted.
Draw the vertical lines first, starting at the center.
Keep the lines an equal distance apart.
Treat separate sections of clothing separately when drawing the plaid design.
Draw the horizonal lines in next, again starting in the center.
Always thin paint with water so that the overlapping brush strokes are darker.
The width of the brush is the size of the plaid, so a #1 square shader is a small plaid and a #4 or #6 brush is much larger.
Use a liner to get thin lines in a plaid.
---
Using accessories

You can use many non-ceramic items to finish pieces.
They add interest to the finished pieces.
We find many accessories at craft and fabric stores, tiny things can be found at miniature shops.
Much lace trim from bridal shops that sell fabric.
Duncan has a great supply of porcelain roses and other flowers, which you can order from us.
Dried flower shops have an endless supply of accessories.
Only your imagination can limit you.
---
Tips

BRUSH CARE

To reshape old brushes, wash in hot water and rub them over the glue section of an envelope.
Let brushes sit until needed. When ready to paint, rinse off the glue and have fun painting.
-----------------------------------------------------------------
Keep a length of brown Kraft tape with your painting supplies.
After cleaning your brushes, you can stroke them one the glue-side of the kraft tape to transfer the glue to your brushes. Groom the brush hairs and let dry.
This will stiffen the brushes for safety during traveling, but the glue will just wash out like sizing when it's time to paint again.
(Lepage's glue does the same thing,it's water-soluable)
also: LEAVING SOAP ON YOUR BRUSHES AFTER CLEANING THEM ALSO HELPS TO HOLD THEIR SHAPE. JUST RINSE OUT BEFORE YOU PAINT AGAIN.

FRESH PALETTE PAINT
Place a wet folded paper towel along the edge of your palette and squeeze your acrylic paints
onto the damp paper towel. Mist as needed, and this will keep your paints fresh and available for touch ups.
CLEAN PAINT LIDS
Many art supplies come in large jars. If you are not careful, those lids can get really stuck.
To prevent this, place a double layer of plastic food wrap between the jar and the jar lid.
Clean your jar lid the first time you open the jar. Then whenever you need that product again, the lid will come off easily!
Change the plastic food wrap as needed this keeps jars clean and easy to re-open.
REMOISTEN YOUR BRUSH
Sometimes when you are blending a brush for sideloading, your brush gets a little dry.
Before you start blending, dip the handle tip into clean water, then tap onto your palette.
Now you have a tiny puddle of water to remoisten your brush, should it get too dry during blending!
This will help you avoid overloading your brush with water and flooding your blended brush.
Return to the Selection
---
---
Select a Free Projects, Tips & Ideas or use the Arrows:


"Psychiatrists say one in four people are crazy.
Check three friends, if they're OK, you're it! "



Use these Links to

Jump around .....



Need Help ?

Information Email Here...
SCC-Support@streamers.com

---
call (860) 822-9151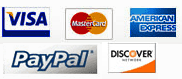 ---
All pages © Streamers Country Ceramics 1997 thru 2015. All rights reserved.